Next Friday, October 9th, at the CaixaForum auditorium (Francisco Ferrer, 6-8) in Barcelona, we will have the Open Talent «Computer Animation, a fun career!» by Martin L'Heureux, a well-known animation director. He has worked in films like Men in Black, Star Wars and The Hulk, amongst many others, and now he devotes himself to the video game industry.
We think that his profile is very interesting, due to the fact that he has worked in several countries, for renowned titles from both the animation and the video game industry.
After Martin's conference, we will have the presentation of this year's student Master's degree in Video Game Design and Development projects, which set the bar higher year after year.
Come to CaixaForum on the 9th and check it out for yourself. You can click on the link below for further details and to sign up: http://bit.ly/1hd8bFA
For the time being, and if you are interested in taking a peek at the projects themselves, you can read further down for additional information.
EtherBorn
Indie platform and puzzle video game in 3D with a special characteristic low-poly graphic style in which you will live an unforgettable adventure in an amazing world.
www.ether-team.com – @etherborn – facebook
Lightguard's Legacy
A platform and combat game set in a fantasy universe. It's a fable of dark and light. The game is about Big Pappada, a frog monk that has to save his kidnapped apprentice. Its atmosphere is inspired on Ukiyo-e paintings, the Okami game and Japanese culture.
dragonflowstudio.wordpress.com – @dragonflows – facebook
Beyond the Sky
A 3D platform game inspired by the great titles of N64. A little girl who wants to become a space explorer, is ready to start her ultimate test to achieve her dream. Through interstellar portals and with the help of her drone, she will visit undiscovered planets. Plenty of action and adventures await you in Beyond the Sky.
cocretagames.wordpress.com – @CocretaGames – facebook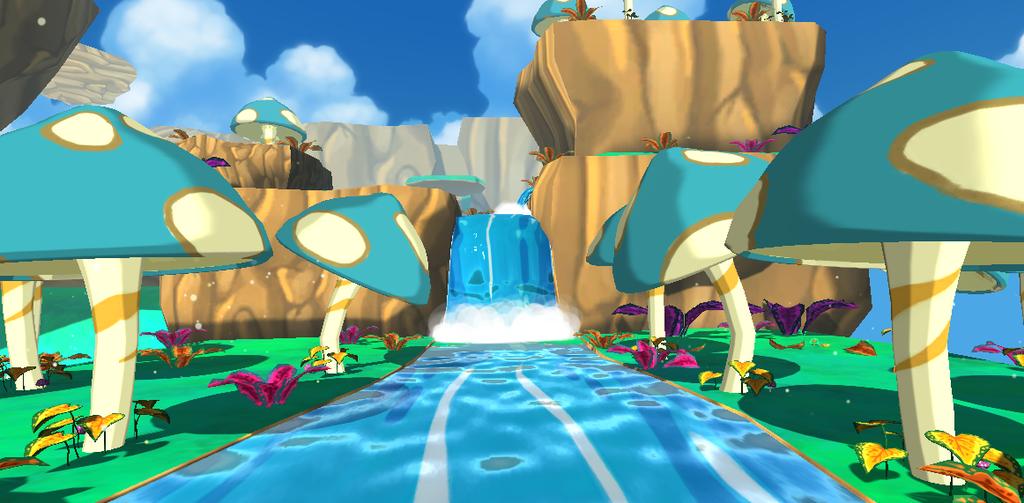 GLIESE 24
A 3D platform game with 2D gameplay set in a far away planet. It has a realistic mood with some cartoon references. We begin the adventure in a mine located at the distant planet Gliese #24. We will control Blub who, with Roger's help, will try to escape from his fatal destiny.
www.lunarlanderstudios.com – @LunarLanderStud – facebook
NaNa Night
An adventure/exploration/puzzle game in which you take the role of an adorable grandmother. The objective is to survive one night in the family mansion, solving puzzles, challenges, and killing enemies with the help of a very special lamp.
www.nananight.com – @nananightvj